Humans in love, couples session at Whytecliff Park
Let me start out by saying, I've already blogged Danielle and David's photoshoot at Whytecliff Park in West Vancouver, we were using one website host last year and this year I made the switch, which, unfortunately, lost ALL of our previously created blog posts. I just loved this photoshoot at Whytecliff Park so much though and the love Danielle and David have for one another that I knew I had to make another and reblog this couples session.
Danielle had been a longtime lurker on instagram and when she reached out to me and told me about her and David's relationship, I was over the moon excited about documenting these two out at this amazing West Vancouver beach (which was my first time going to this particular location, but have since been back a good handful of times, it's simply STUNNING).
We started our session by getting to know each over a couple of parking lot beers, I learnt about Danielle and David's relationship and careers and passions and interests together. These two were nothing but giggles, David's care and attention for Danielle was literally swoon worthy as he treated her with such care and respect, and the way that Danielle would laugh with David, you know that like, big deep belly laughs that take over your whole body? Danielle had those constantly with David, they were in their own world during our whole shoot and I really rocked the professional third wheel roll this shoot.
We shot until the light was so far gone and the crowds were minuscule, I could have shot these two all night long, their connection together was so strong and they just ROCKED it in front of the lens (which among the many pre-shoot emails together, Danielle claimed that they didn't have any good photos together, and were awkward together), guys, they freaking KILLED it at their photoshoot and couldn't be anything further than awkward! I absolutely love bringing out couples love for each other and documenting those genuine moments and connections that they have, and making them feel like the beautiful babes that they are!

Psst, wanna know how you can get all the emotions and feels during your photoshoot? I made a blog post with 5 tips on how to do just that:
https://www.themacleans.ca/blog/2019/3/30/pitt-meadows-wedding-photographer-emotional-photos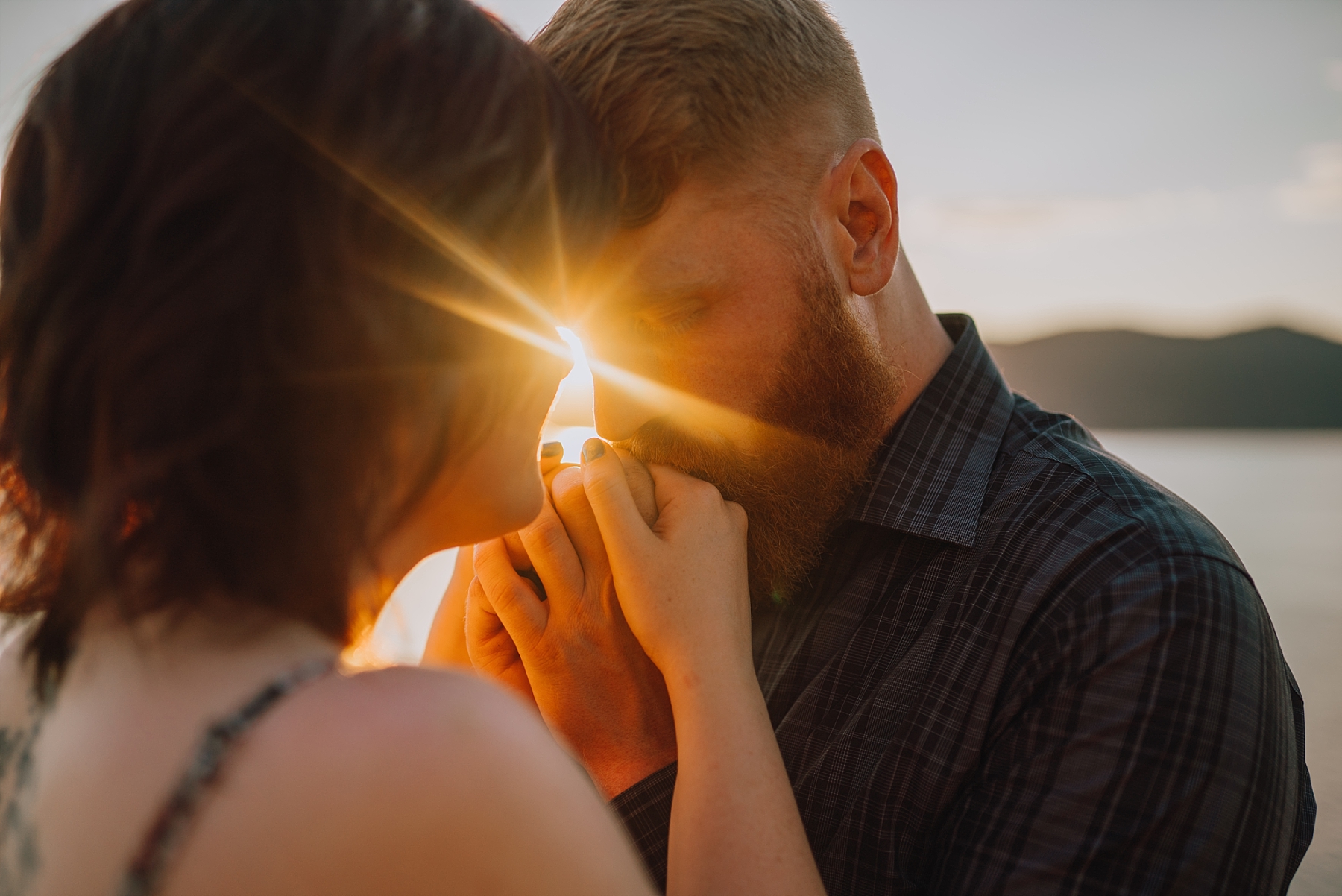 I'm so glad that I decided to reblog this session, just going through these photos has made me CRAVE another couples summer photoshoot at Whytecliff Park asap!